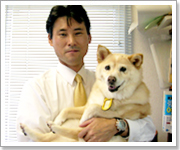 We will introduce administrative scrivener Jungo Ido and Certified Administrative Procedures Legal Specialist Miraie Legal Office (former name: Ido administrative scrivener legal office).
In Ichinomiya City, Aichi Prefecture, i worked hard every day to become a familiar administrative scrivener office.
We are working hard to value the friendly, the relationship, the response, and the footwork.
Name
Jungo Ido
Registered as an Administrative Scrivener
Heisei April 17
Career
Tokyu Electric Railway Tourism Bus Company (Head Office Computer Division) Tse 1 system development company listed (planning management and sales) Pulp and Paper Trading Company (Business, Osaka Branch Sales) Heisei 16 Passed the Administrative Scrivener and Financial Planner Exam Heisei 17 Opened Administrative Scrivener Office
Heisei 19 Passed administrative scrivener following application for Certification of The Minister of Justice
Heisei 31 Specified Administrative Scrivener Passed
Reiwa Former Year Immigration and Immigration Control Bureau Certification Registration Support Organization Registration August 8, 4th year of Reiwa Established a legal office for the administrative scrivener corporation Mirai
◇Number of staff in the office
1. Established a corporation (Co., Ltd., Joint Company, Limited Liability Business Association, NPO, Medical Care, Welfare Corporation, etc.)
2. Civil law (proof of contents, contracts, wills, will execution, guardian, guardian, divorce consultation, traffic accident, etc.)
3. Application for approval (construction industry, transportation, industrial waste, farmland, customs, finance, etc.)
4. Foreign relations (immigration and naturalization)
It is an administrative scrivener office that specializes in the above business.
In addition, we also have many seminar lecturers, and we are working on both practical activities.
◇Number of office staff
・1 specific administrative scrivener / agency administrative scrivener
・Administrative scrivener 1 person
・Administrative scrivener assistant registrant / career consultant (national qualified person) 1 person
・2 full-time employees (with social insurance)
・3 full-time administrative scriveners (including 1 interpreter)
・1 registered registered administrative scrivener and career consultant (nationally qualified person)
・public relations 1 person
◇Affiliation
・ Aichi Prefectural Administrative Scrivener's Association Ichinomiya Branch Registration No. 05190794
・ Certified NPO Dutub
Member, Ichinomiya Chamber of Commerce and Industry, Aichi Prefecture
・ Member of Aichi Prefecture Small and Medium-sized Enterprise Sedoassociation Ichinomiya District
? Aichi Expert Group Limited Liability Business Association (LLP) Union Members
・ General Incorporated Association Tree Leak Age Auditor
◇Qualifications and others
・ Designated Administrative Scrivener
・ Minister of Justice Approval Administrative Scrivener After Application
・ Immigration and Immigration and Immigration Management Agency Accreditation Registration Support Organization (19-Toname Workeriji-000656)
Financial Planner Technician
・ Copyright Counselor, Aichi Prefectural Administrative Scrivener Association
Office Philosophy
"We aim to contribute to society through the best legal services and to the people and corporations involved, and to move forward and develop together with those involved.」
– Protecting the rights and interests of our customers and contributing to society –
We well administrative scrivener legal office always believes that it is our "mission" and "pride" of our well administrative scrivener legal office to find out what is wrong with us and what is required of our customers, to make sincere efforts, to act, and to help our customers with their interests.
These efforts are to be the first window of "troubled, what should I do"?
In order to improve our specialized legal services on a daily note and to make information gathering and communication and alliances with other employees more strong and formable, all of our office staff will continue to provide high-value-added legal services.
All for the safety of our customers and the trust of our customers.

Activity Policy
We will strive to provide prompt and reliable legal services.
・ We will strive to provide legal services at clear and satisfactory rates.
We will strive to provide more value-added legal services.
・ We will comply with laws and regulations and strive to perform our duties fairly.
・ We will strive to operate an office that is environmentally friendly.
・ Through the administrative scrivener business, we strive to contribute to the significance of the existence of administrative scrivener and the improvement of social status.